Floetrol
Regular price
Sale price
£21.50 GBP
Unit price
per
Sale
Sold out
Floetrol is a water-based paint conditioner that helps improve paint flow and workability of paint. Floetrol makes interior and exterior emulsion and acrylic paints (including coloured wood stains) work more like oil-based paints. Not only that but, it also allows paint to adjust to more difficult conditions such as hot, cold and windy environments.
Arguably the most important attribute of Floetrol, it helps to eliminate brush and roller marks. It does this by improving the flow of the paint enabling for a more professional finish. The improved paint flow also allows you to make progress quicker.
Unlike damaging paint thinners or water, Floetrol does all this without affecting the inherent qualities of the paint or colour. When used in a paint sprayer, Floetrol allows up to 20% reduction in pressure without affecting the spray pattern or performance and helps to prevent clogging and wear and tear on tips.
Floetrol can also be used as a medium for acrylic paint pouring art. Its composition helps to create the highly sought after strong, well-formed cells most artists are looking for without compromising the colour of the paint. We have a Q&A blog post about using Floetrol in your art work.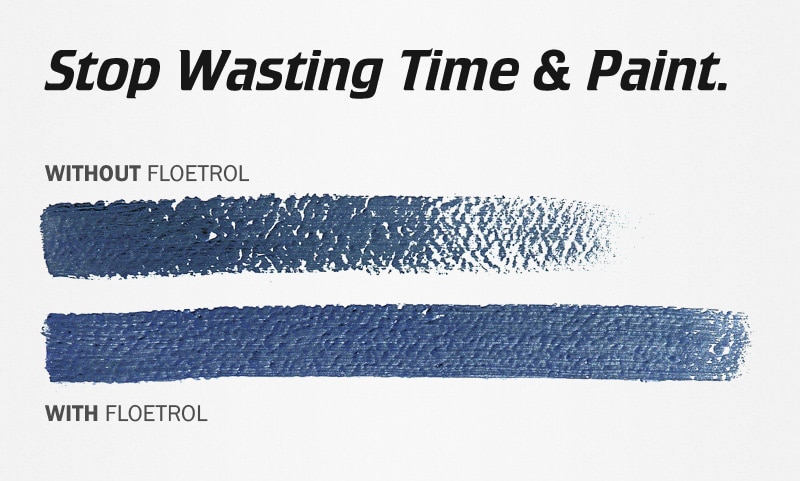 Share